Please follow these steps to place an order:
1. Visit Mercato
2. Click Sign-in on the top-right corner, then "click" the sign-up link to create an account
3. Enter your zip code
4. Choose a local store to shop with
5. Click "shop all items" and begin creating your order
6. Check out and schedule your delivery or local pick up
Here's a video on how to find your local grocers:
Please follow these steps to filter stores:
To see all stores in your area, go to

www.mercato.com

and enter your zip code.

To see all stores that deliver to your area for free with a Green Membership, click the "Free Delivery with Green'' box.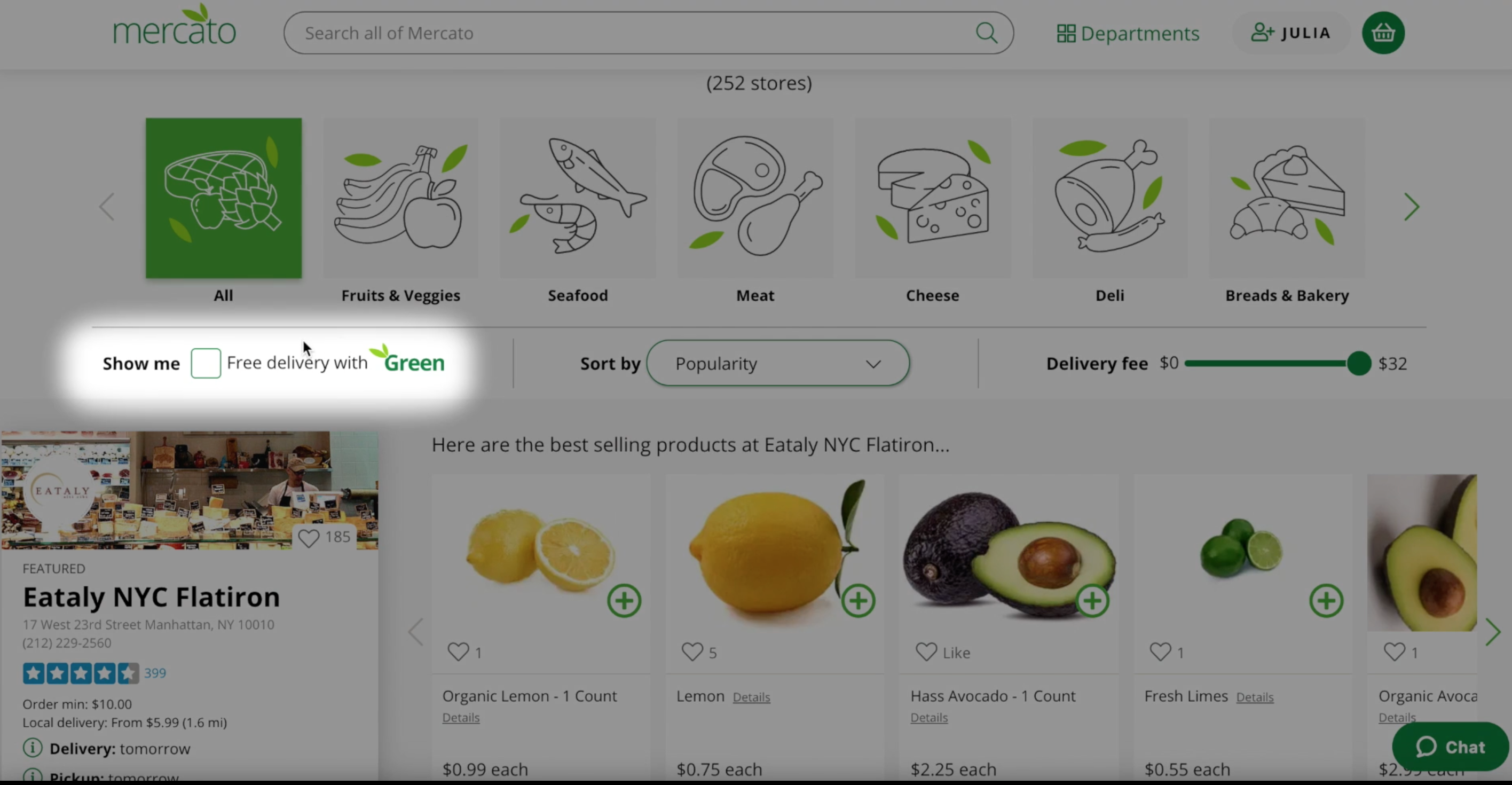 Use the "Sort by" drop-down to sort by Popularity, Next Available Delivery, or Next Available Pickup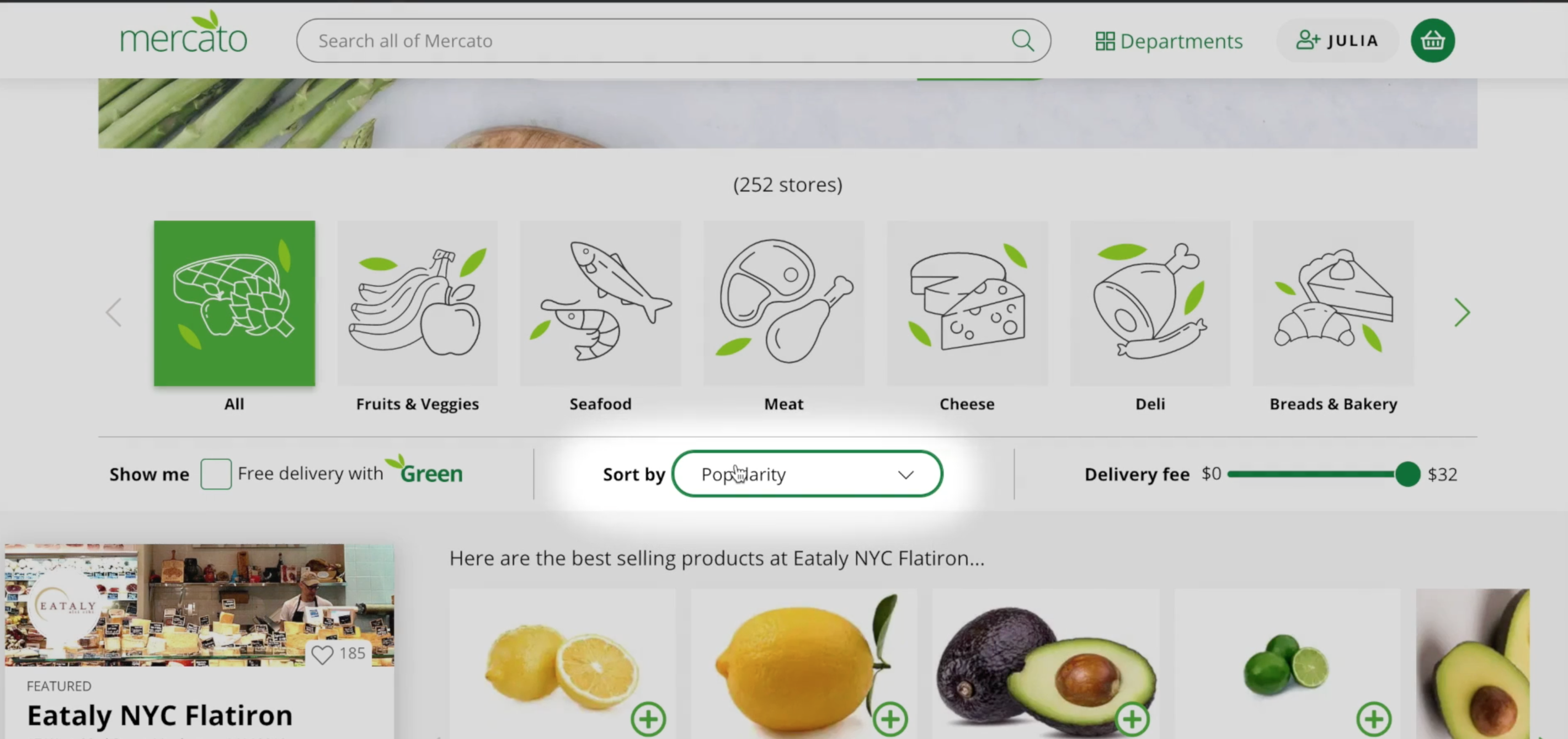 You can also filter the stores by the cost of the delivery fee by using the Delivery Fee slider.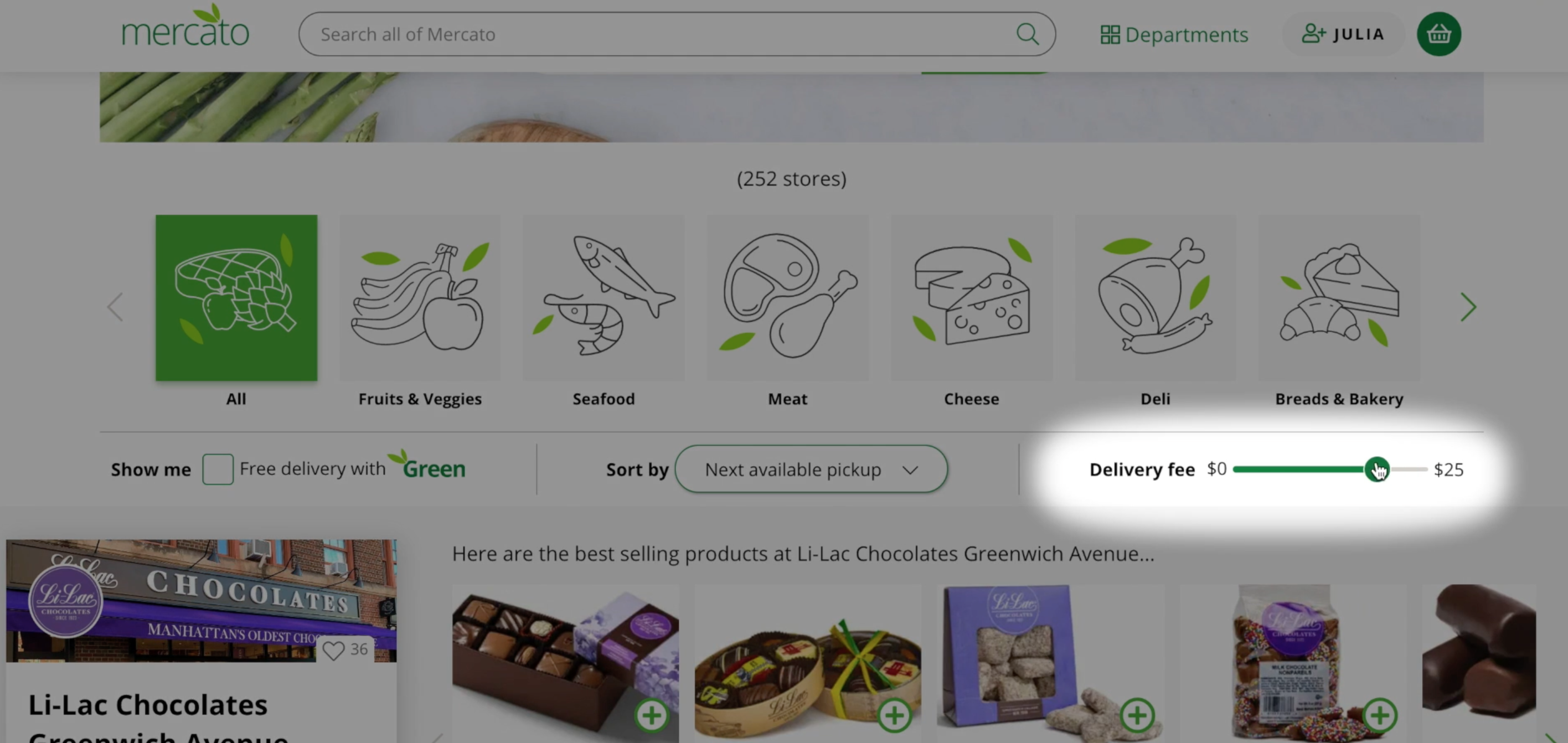 Here's a video on how to best filter through stores:
If you are still having issues, please reach out to our support team and we will happily assist you! You can reach us via live chat, or by phone. Our phone number is (855) 966-2725